VIDEO
DESIGN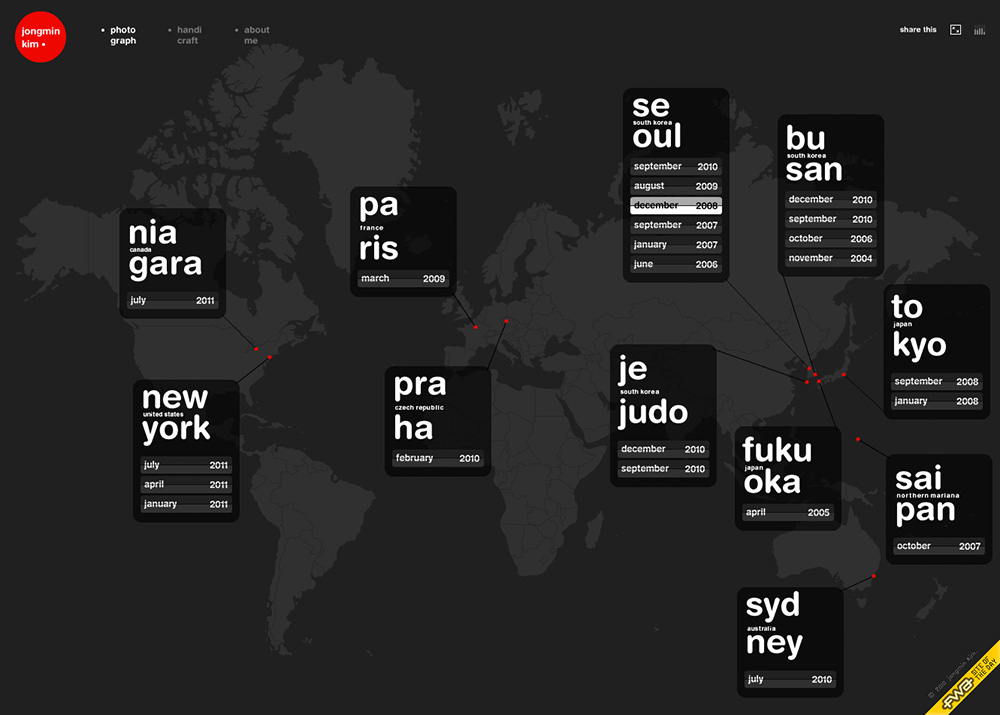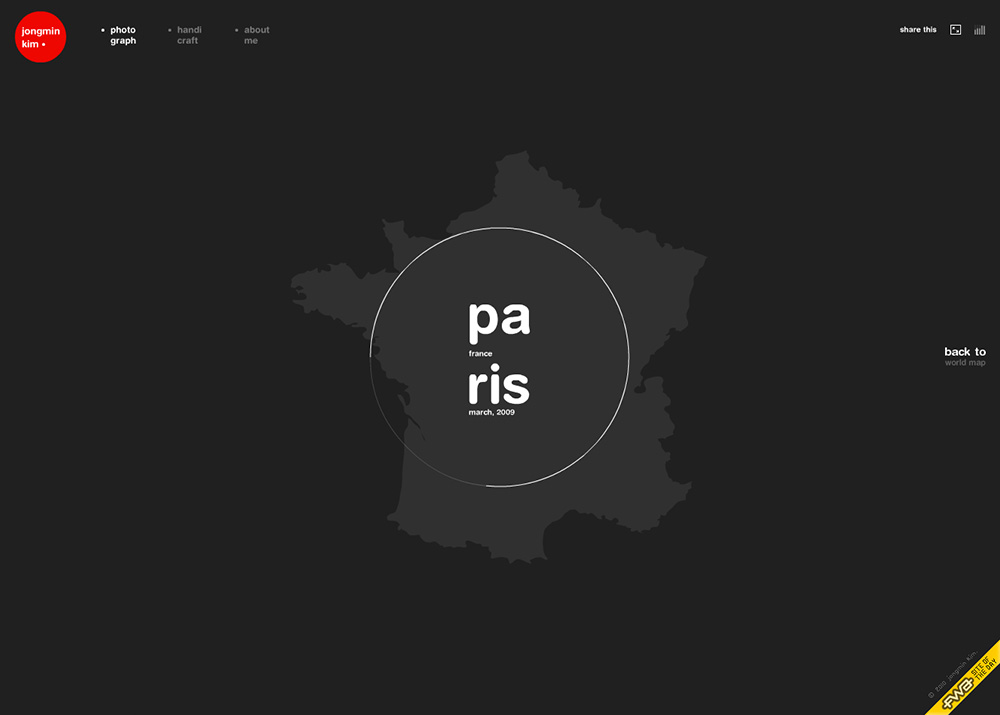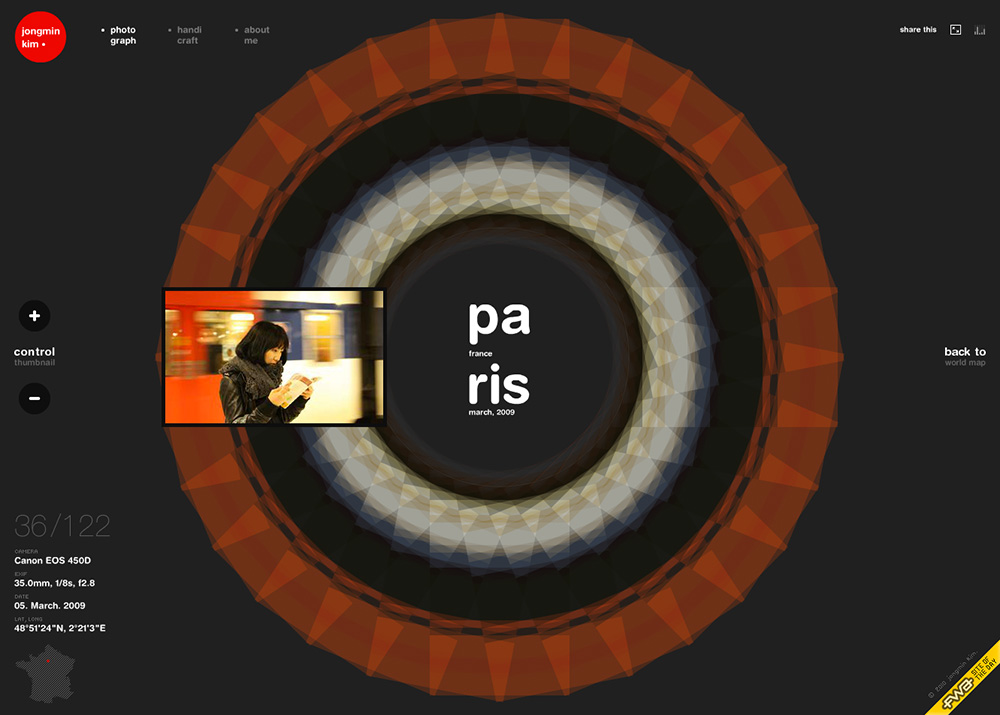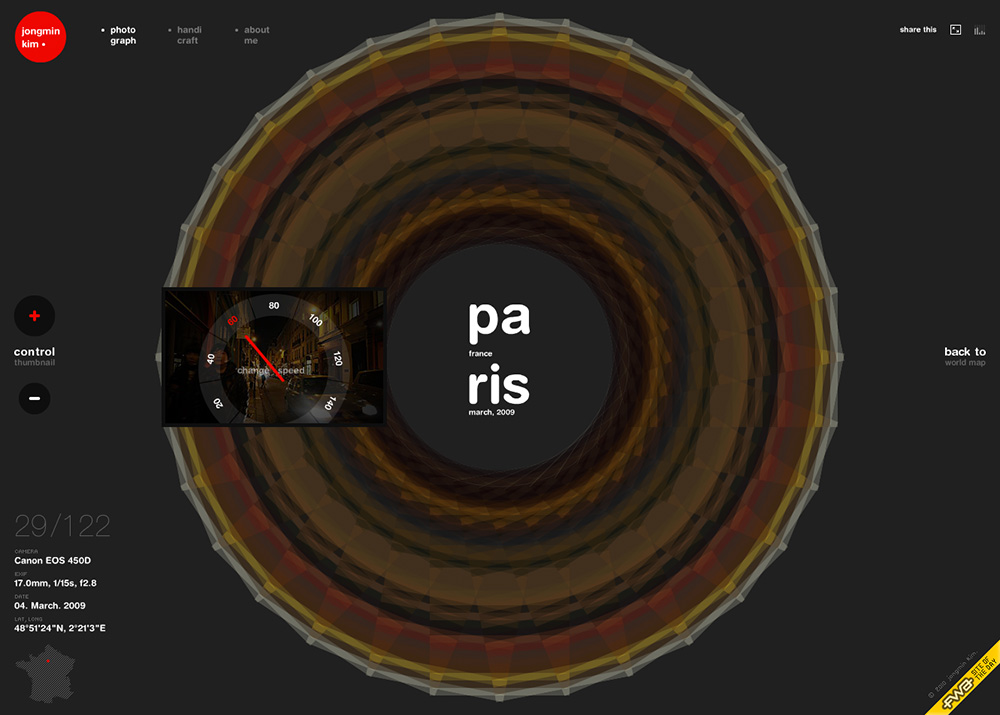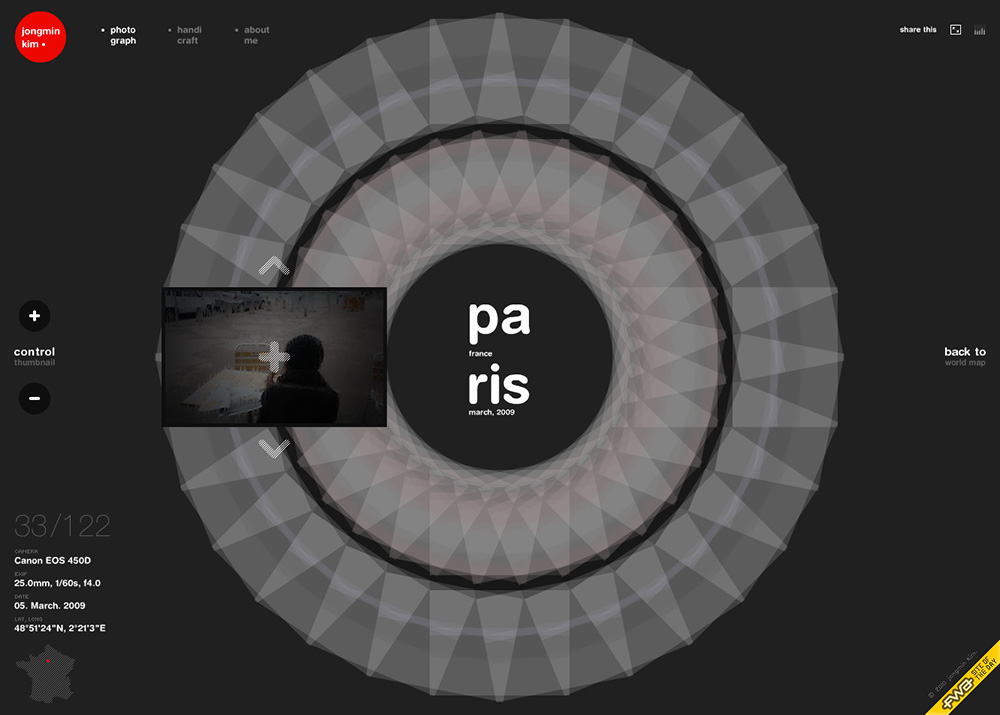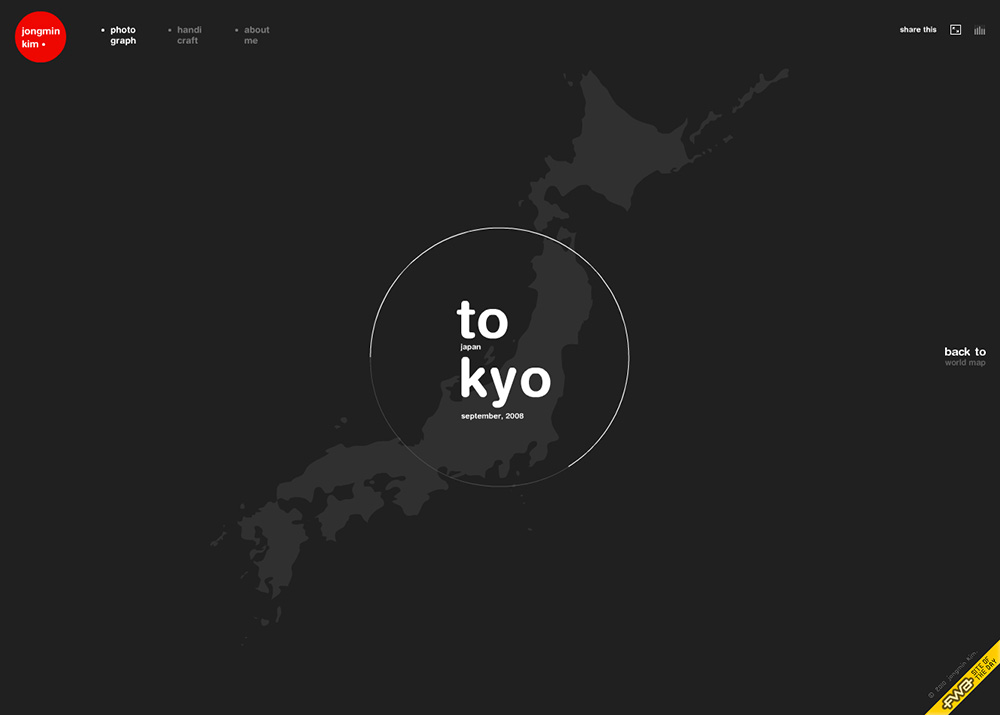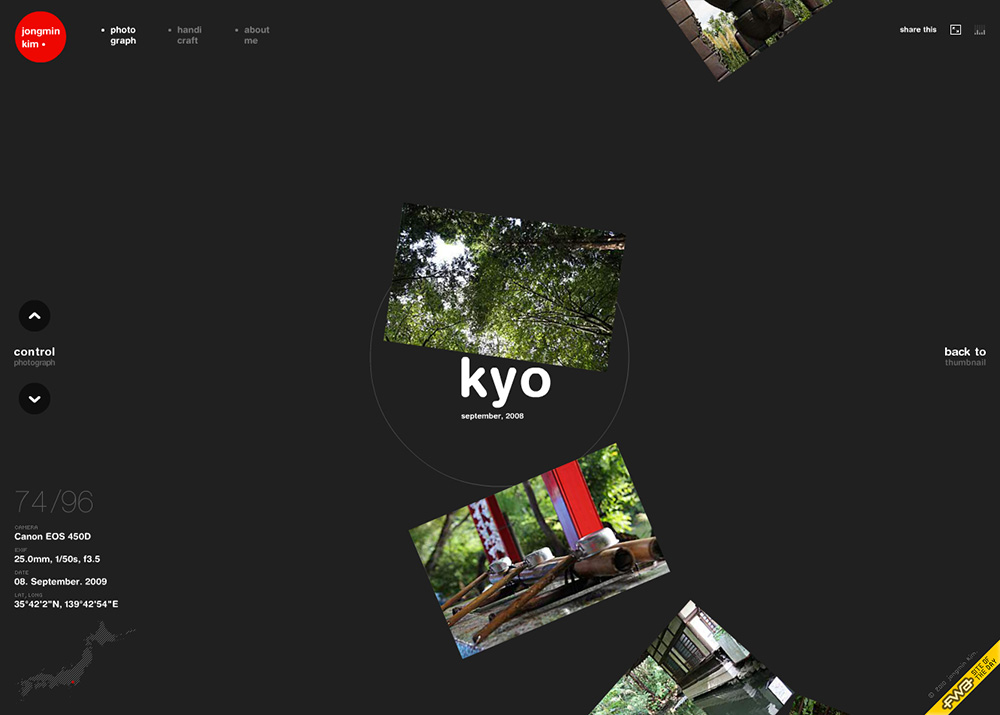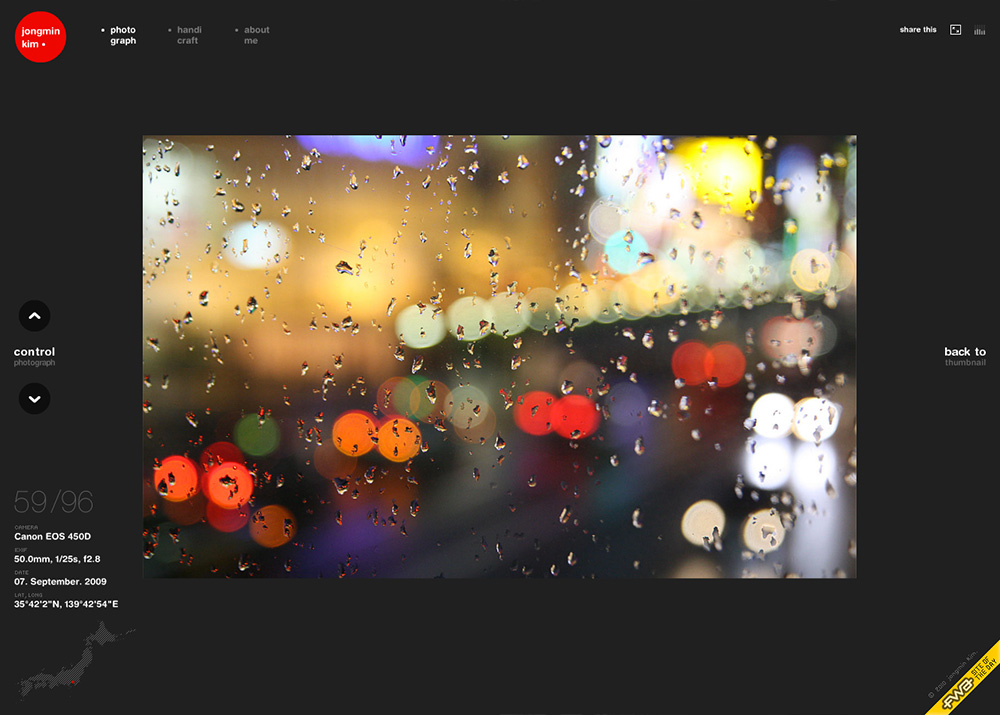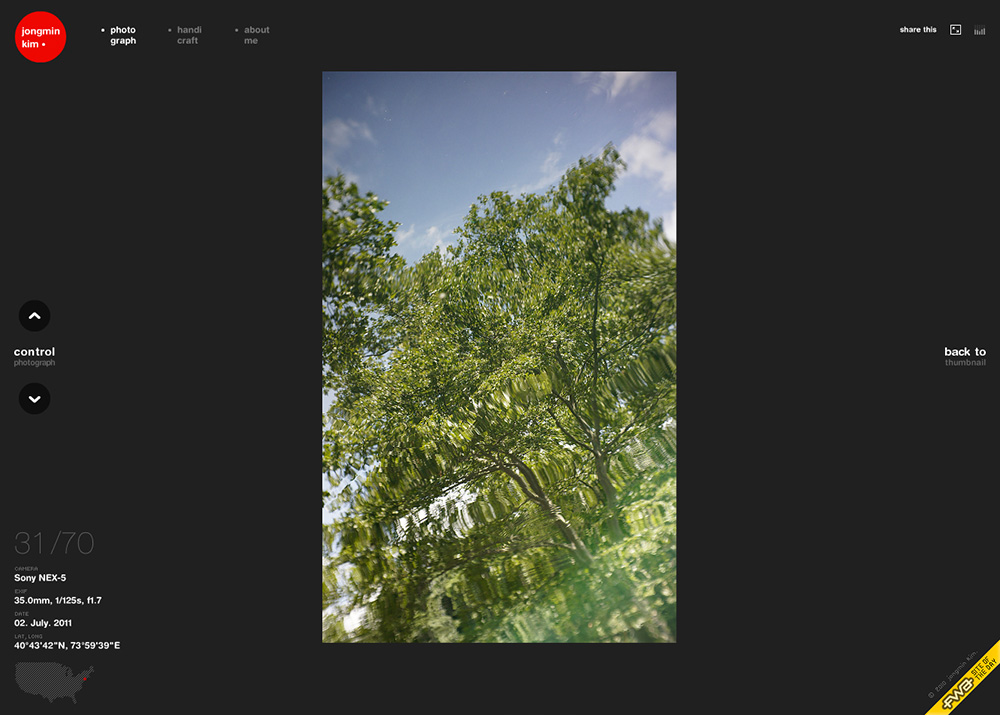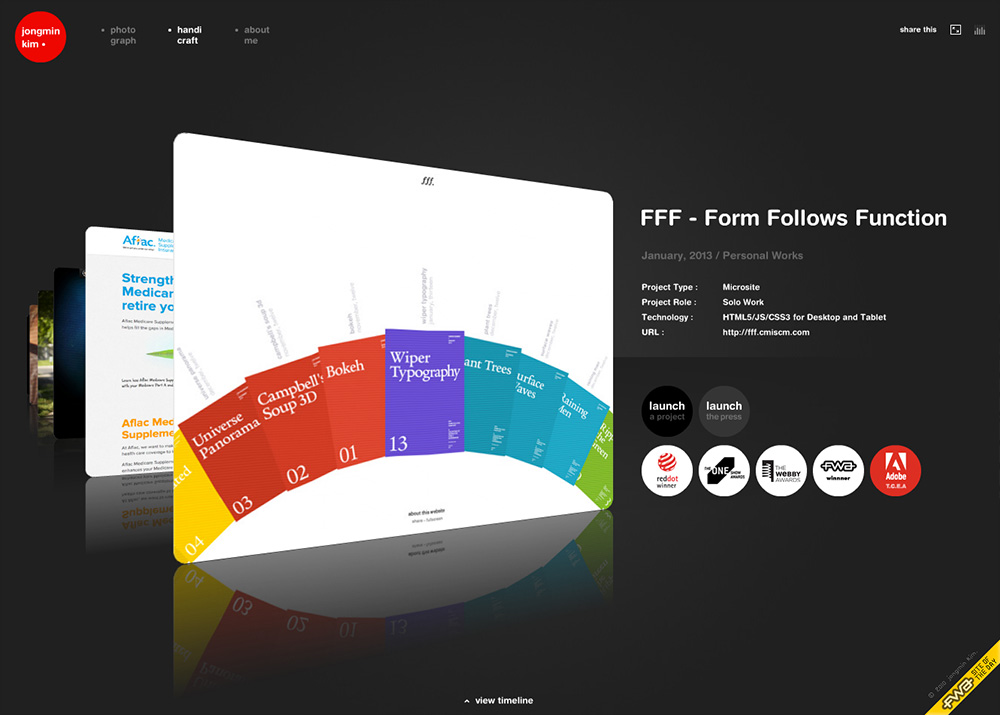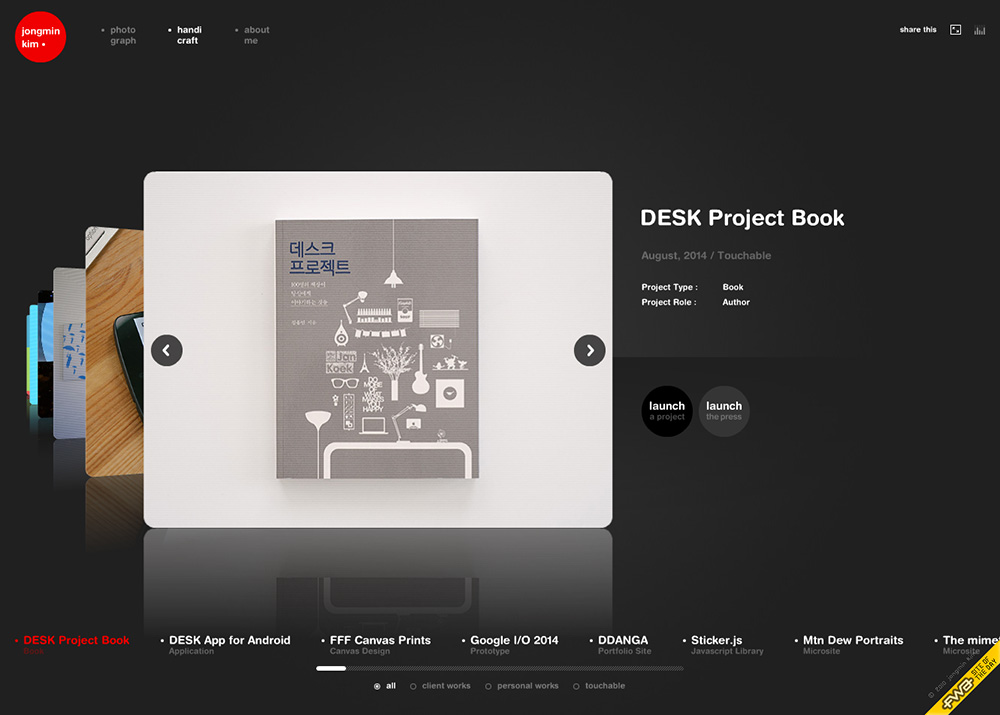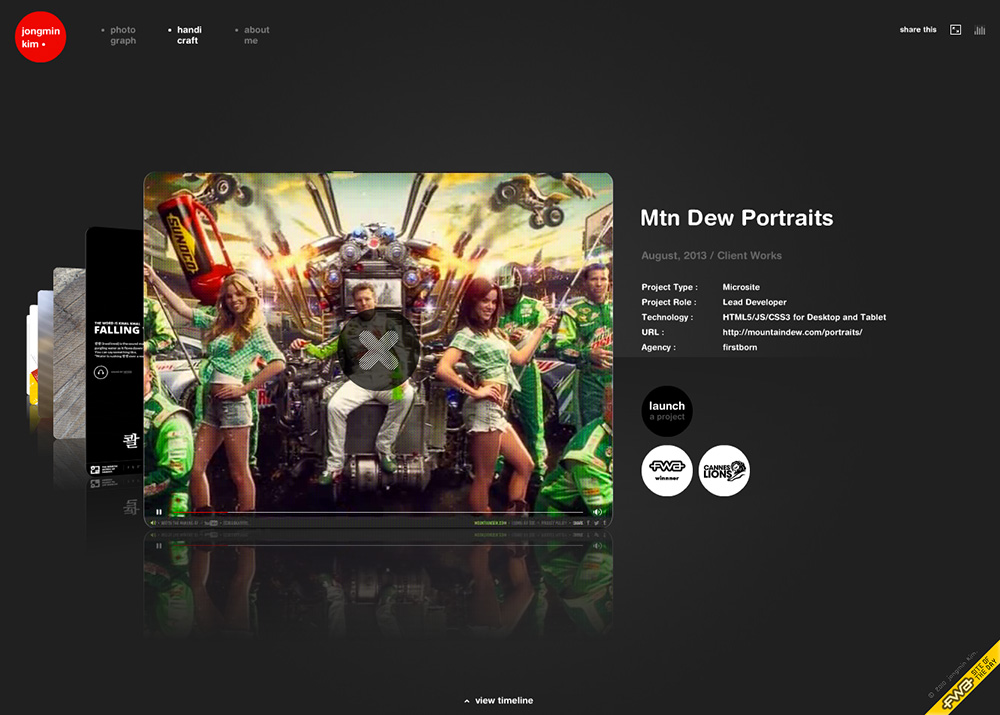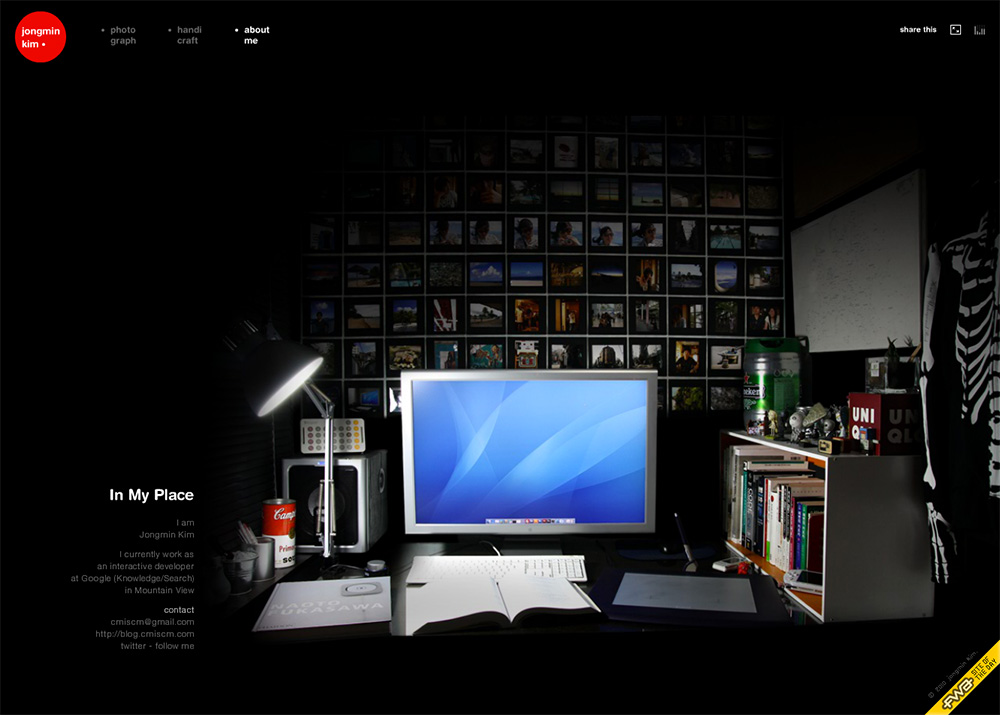 DESCRIPTION
This project is Jongmin Kim's portfolio website.
On the last day of Tokyo travel, when I was flipping through the photos, that I took during the travel, I noticed that the photos in timely and in space order compose a story as it floats like a stop motion animation. I made gallery section based this idea.
I wanted the users getting to feel like actually getting on a plane and going to the cities, so I designed the flip navigation that you can see in airport, and added the sound effect and zoom-in transition in the section.

If you pronounce the words, it divides into syllables, I classified these syllables and organized the words up and down. For example, word 'Paris', pronunciation divides in to (Pa)/(ris), by placing up and down. I made a familiar word to awkward and gave a visually freshness and design effect.

The basic concept of this site is the integrated concept of Space Time, away from the concept completed by Albert Einstein as a separate concept. In Photo section, I made it to show the applicable photos only when time and space is selected together, and in Work section, it is organized in timely order and designed to have formally space.
AWARDS
+15th Webby Awards, Official Nominee

– August 2011

•Web Award Korea, Excellent Prize

– December 2010

•The FWA, Site of the Day

– August 2010
PRESS