VIDEO
DESIGN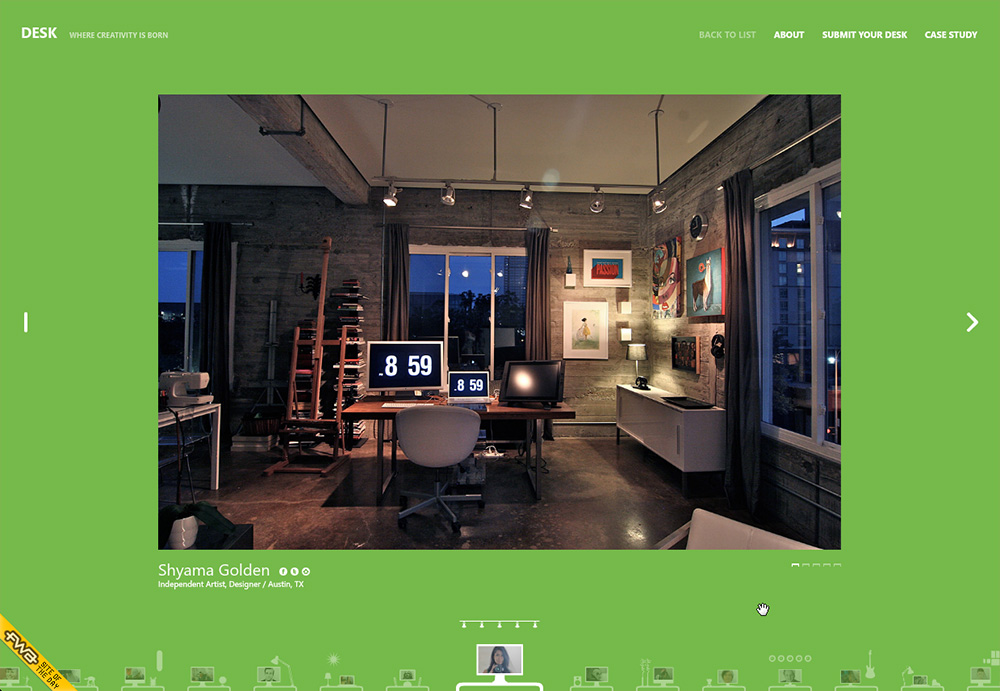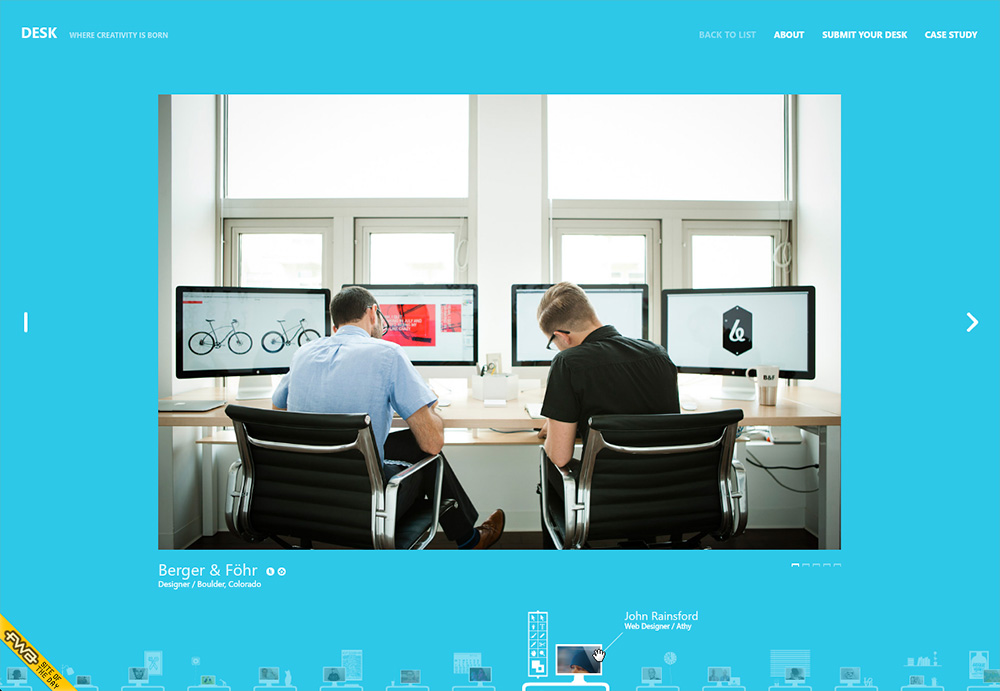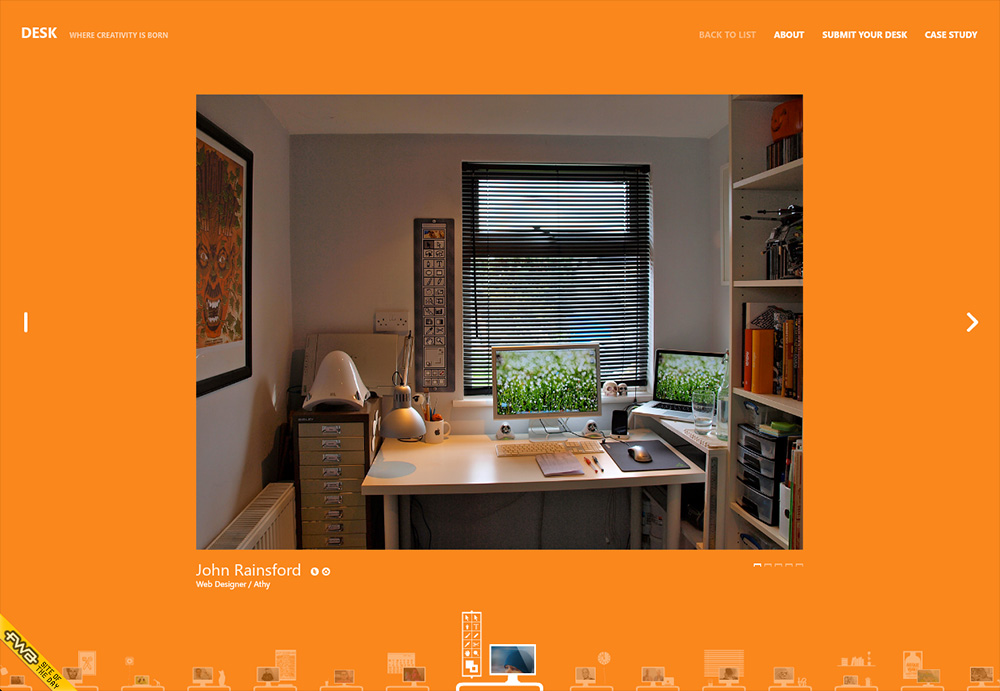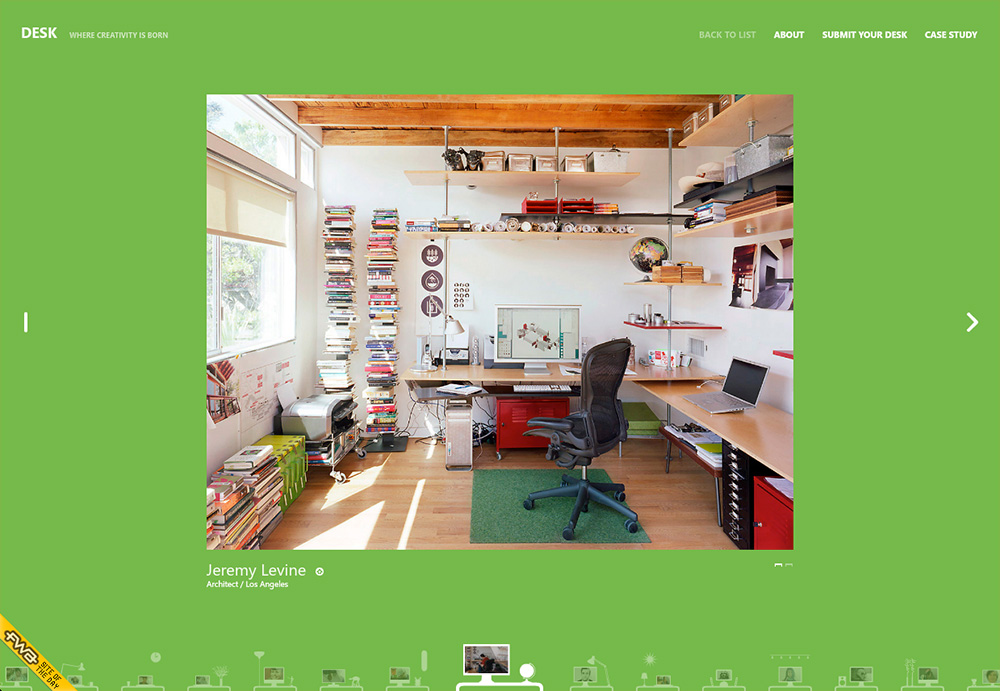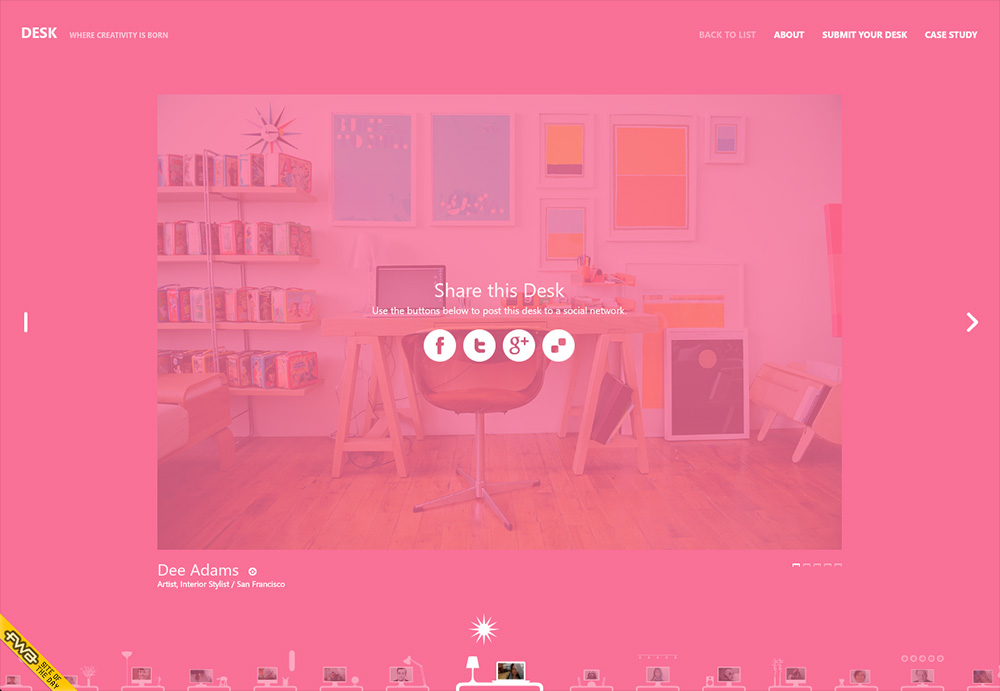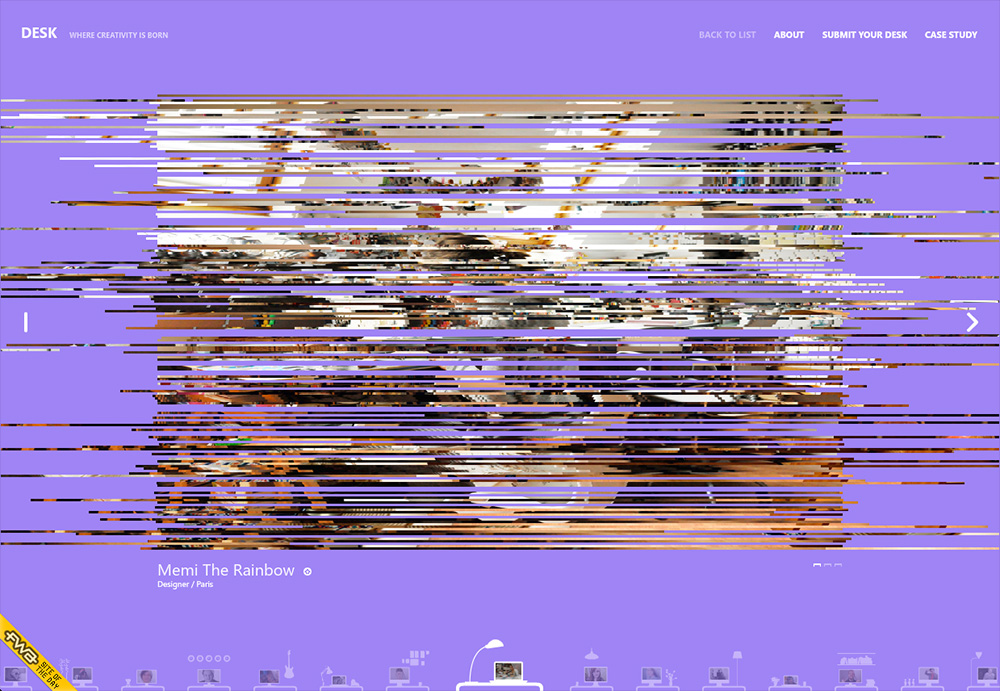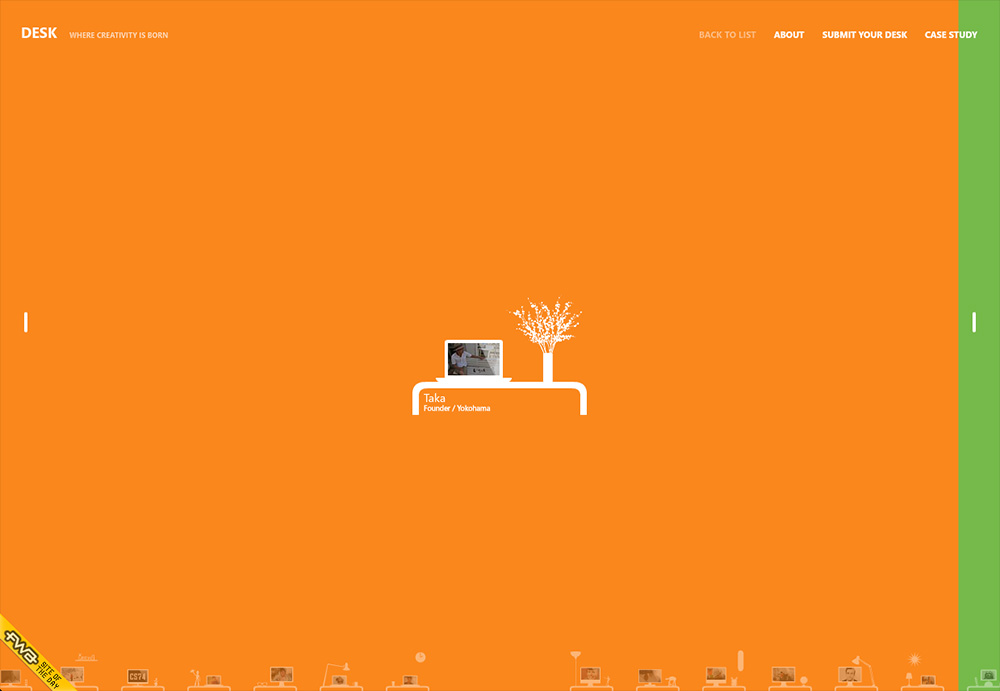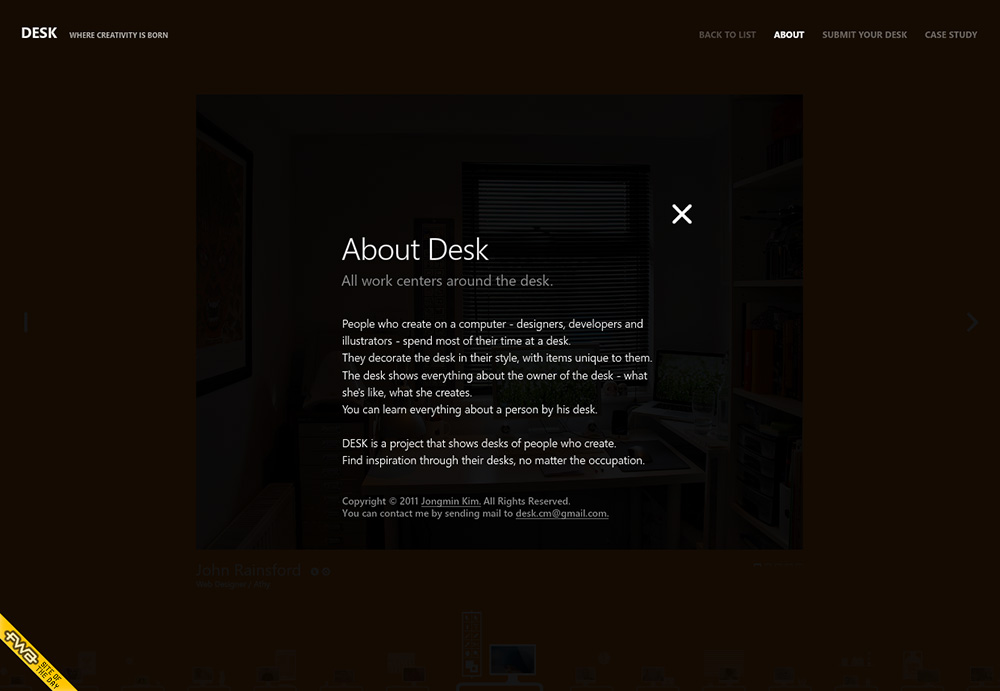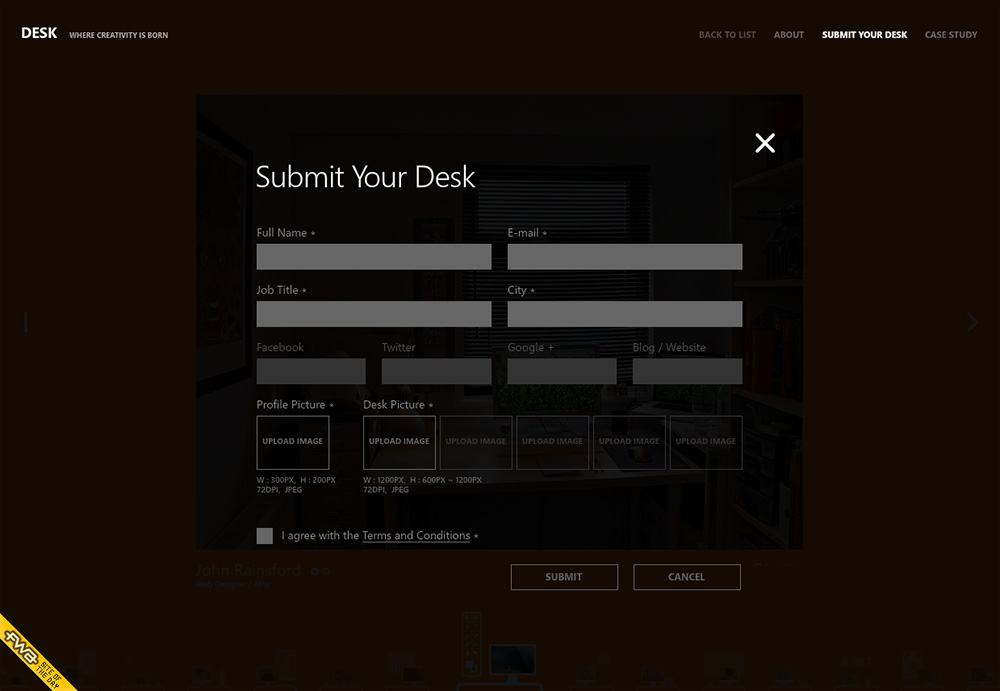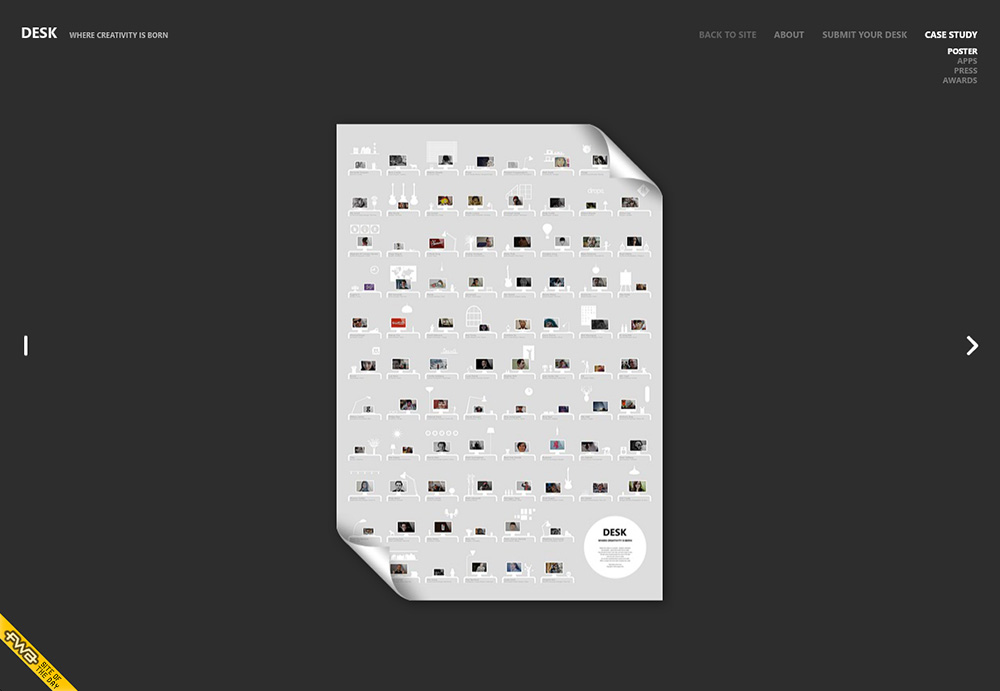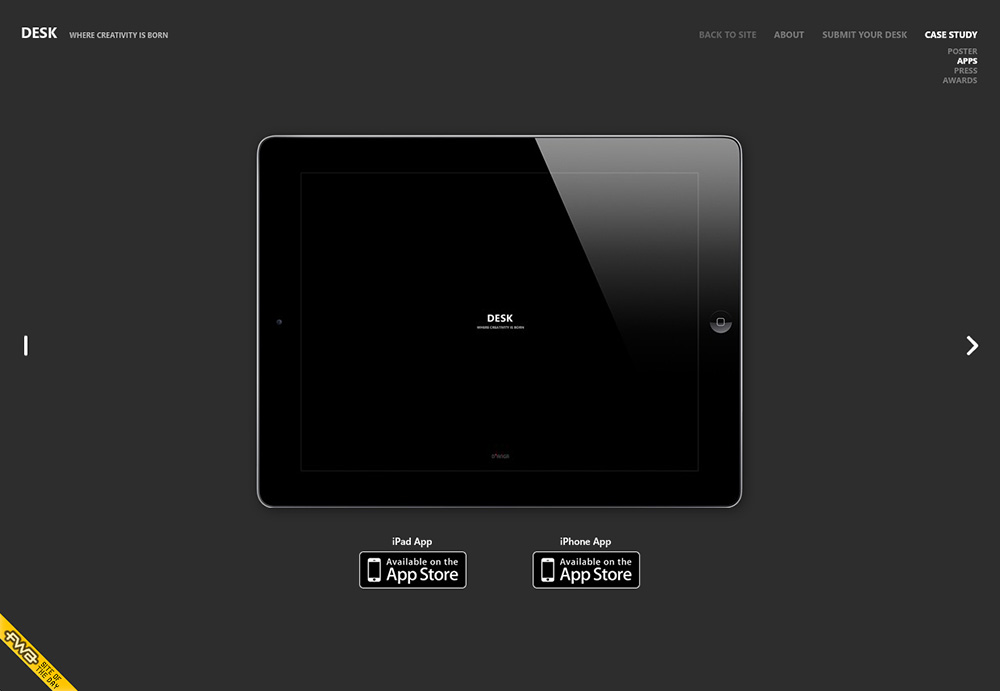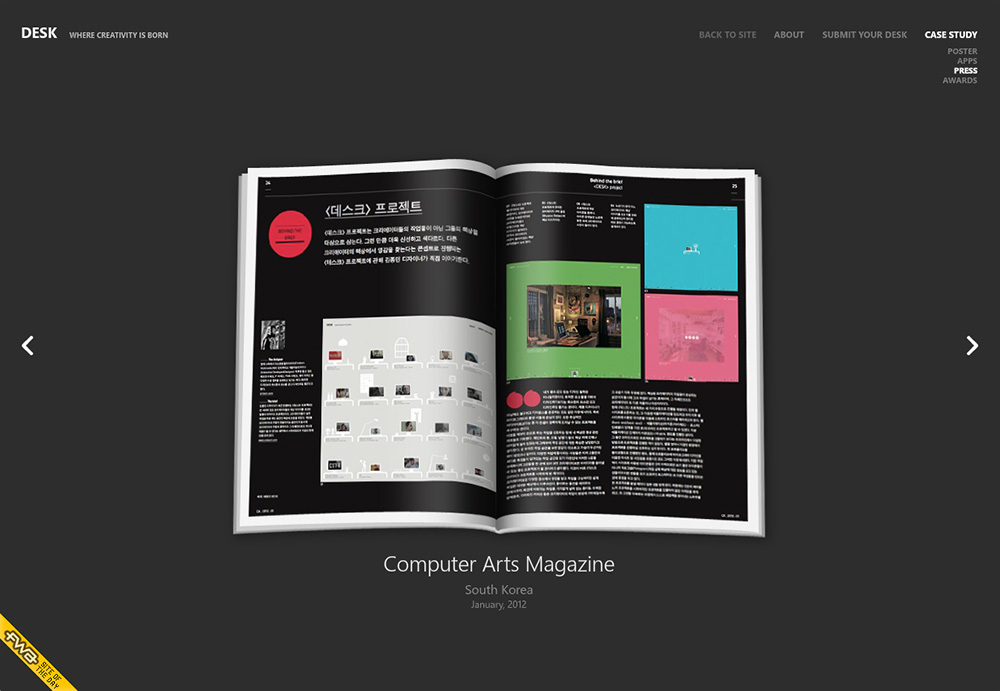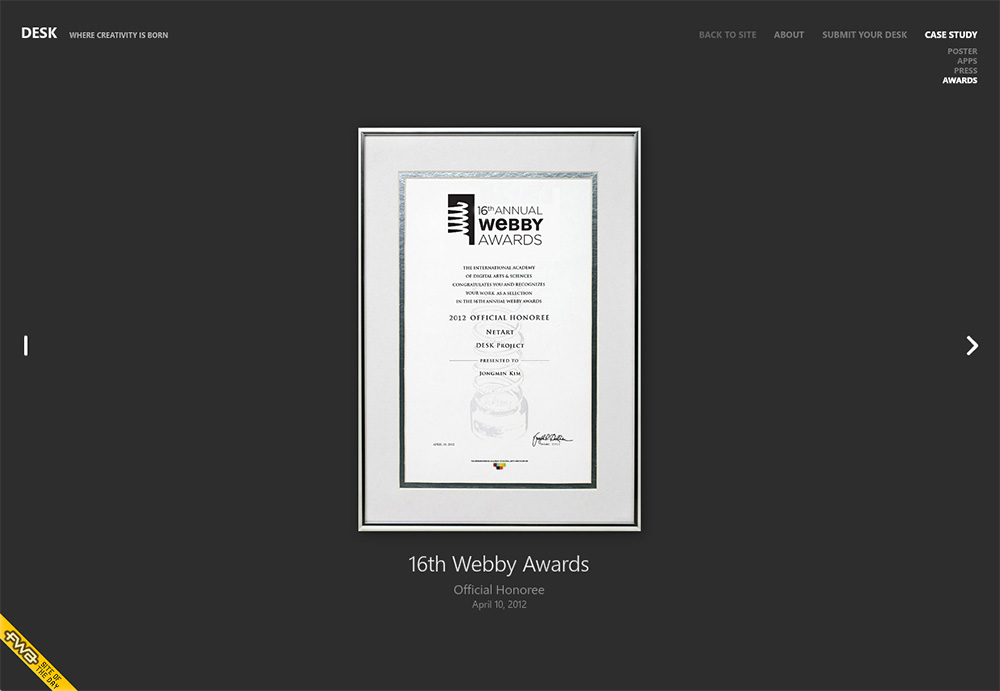 DESCRIPTION
DESK, is a platform for creators to share and find inspiration in the very places they create—their desks. It pays tribute to creative professionals' unsung, most personal work. Users can upload a gallery of their own desk and browse through a gallery of others'. Previously unrecognized, the desk is often just as much a work of art as the projects they use that space to create.

But I took DESK beyond a simple website. I developed apps for both the iPhone and iPad using Objective-C. I even went so far as to create a poster for DESK made of sixty-eight users' desks.
A desk isn't just a place people do their work—it's a whole other project for creators. I used my desk to create a project that honors every creator's source of inspiration.
RELATED PROJECTS
AWARDS
•Web Award Korea, Winner

– December 2012

•The FWA, Site of the Day

– August 2012

+16th Webby Awards, Official Honoree

– April 2012

•The FWA, Mobile of the Day

– January 2012
PRESS
+Introduce DESK book in Korean Radio Broadcasting

– September 2014

+The Dong-A Ilbo Newspaper in Korea

– August 2014

+Web Korea Annual

– January 2013

+NEWWEBPICK Issue 42

– November 2012

+DESK video made by firstborn

– June 2012

+.Net Issue 226

– April 2012

+Web Designing

– January 2012

+CA Korea

– January 2012

+Creativity Magazine

– December 2012

•G Colon Design Culture Magazine

– May 2012

•Hanako Magazine

– March 2012

•Cracker Your Wardrobe Magazine

– February 2012