CONCEPT
Luger's Day is one of Firstborn's special culture. It is a time to celebrate Firstborners.
T-shirt design concept is Timeline of Luger's Day. Each icon means happening on Luger's day and it was ordered by time.
First, go to the steakhouse by M line subway. And then eating bread, bacon, steak and hamburger, and drinking several alcohol such as beer, wine and cocktails, and enjoying good times.
Late at night, take a taxi and go home. And last, meet your angry wife or angry girl friend.
T-SHIRT DESIGN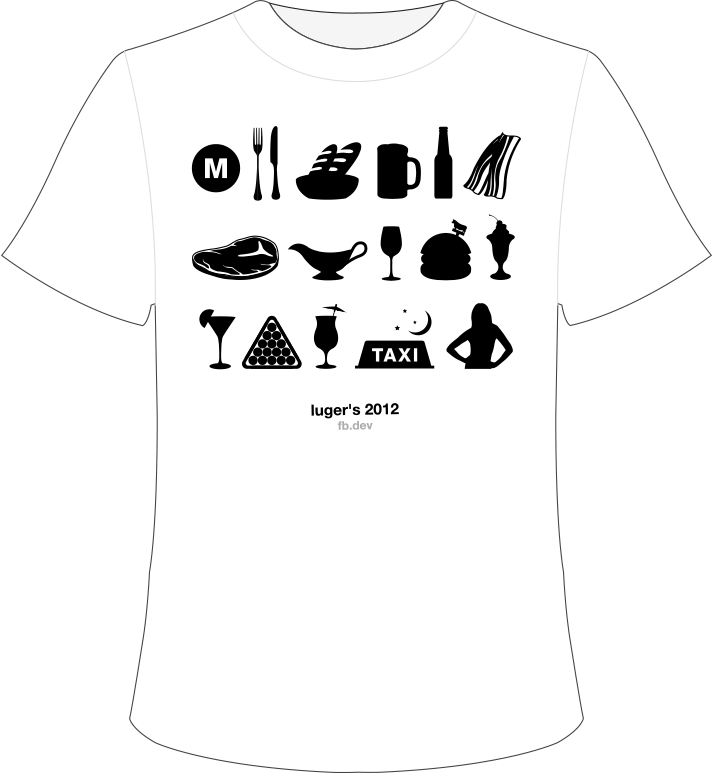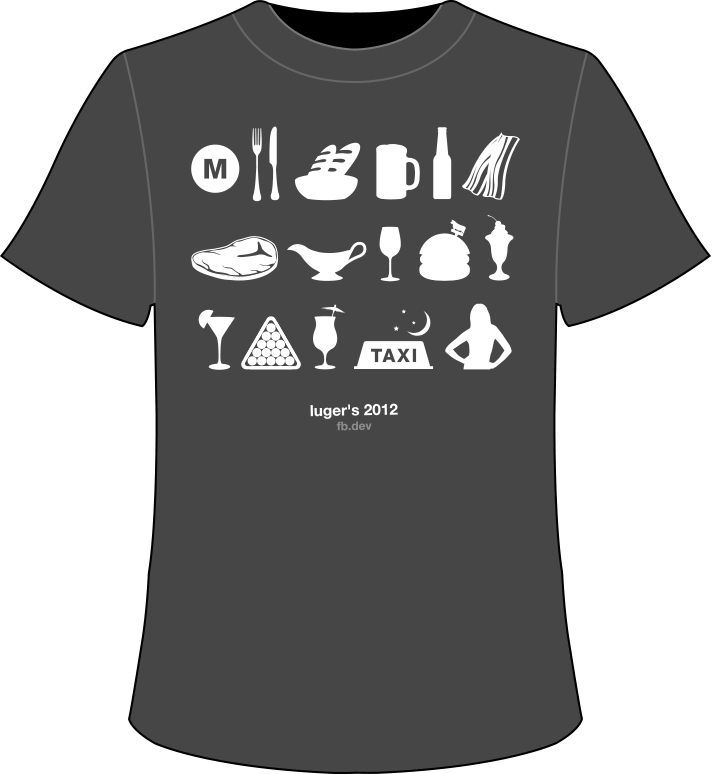 ICONS

2012 LUGER'S DAY