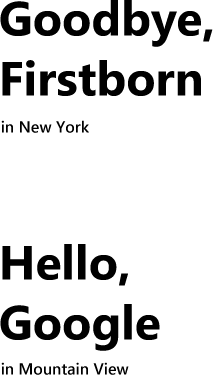 Today is my last day at Firstborn in New York. Almost three years ago I've joined Firstborn from Korea, and it was my first job abroad.
It was hard to decide to leave Firstborn, because I was very happy to work with my talented coworkers. I'm going to miss working with you, but I'm sure we will meet again someday. :)
I will move to California for my new challenge, I'm looking forward to it.