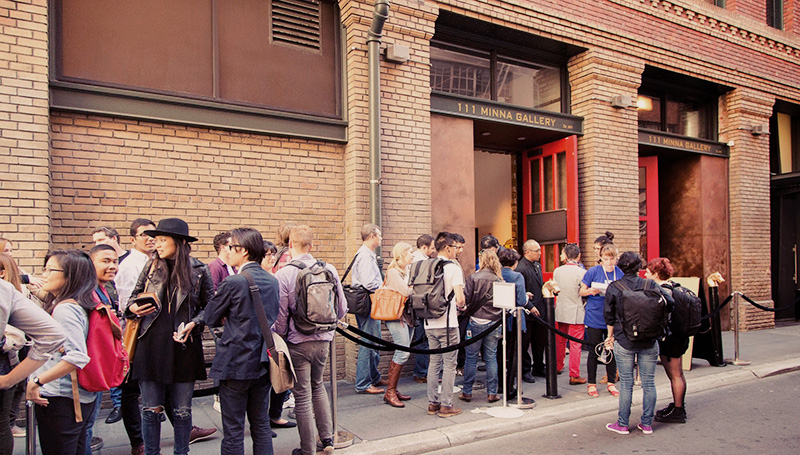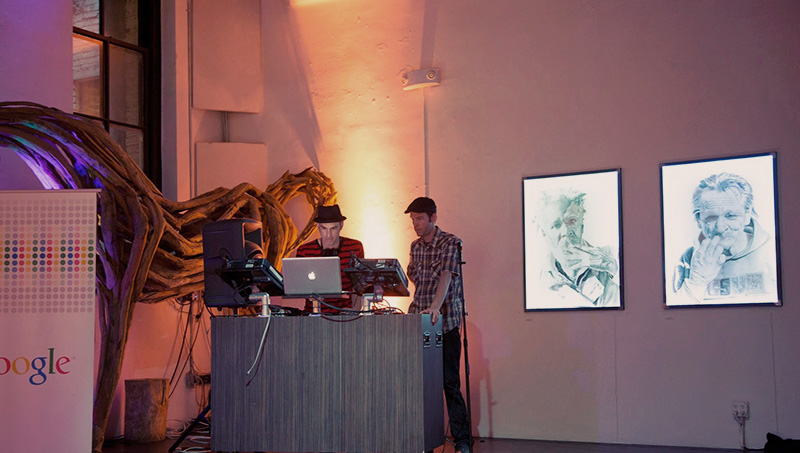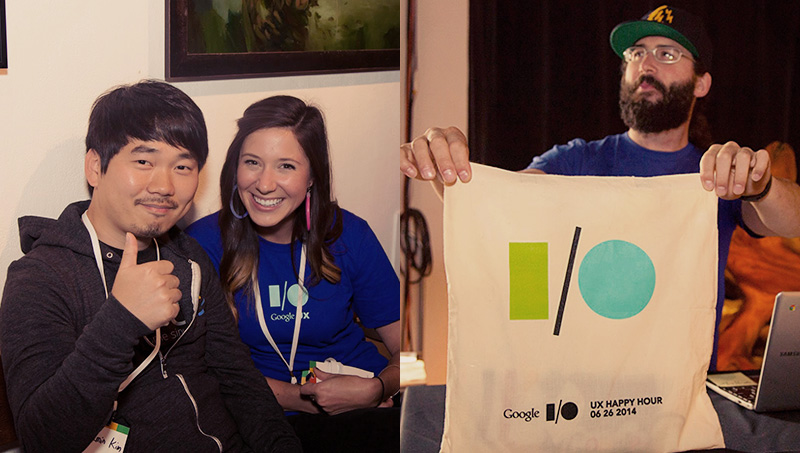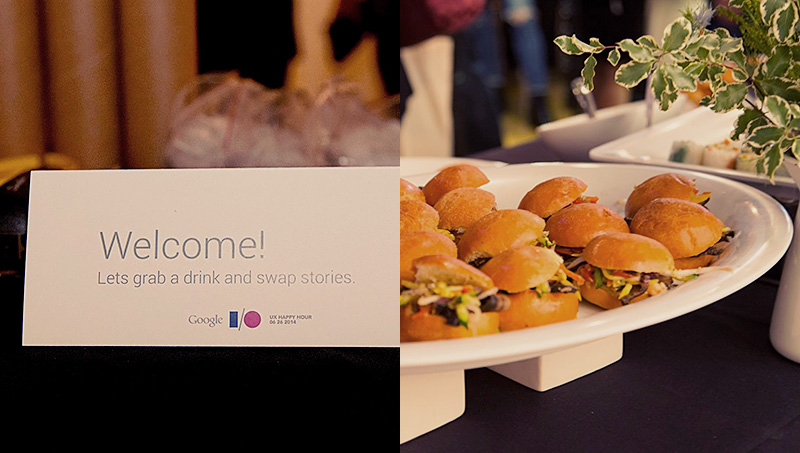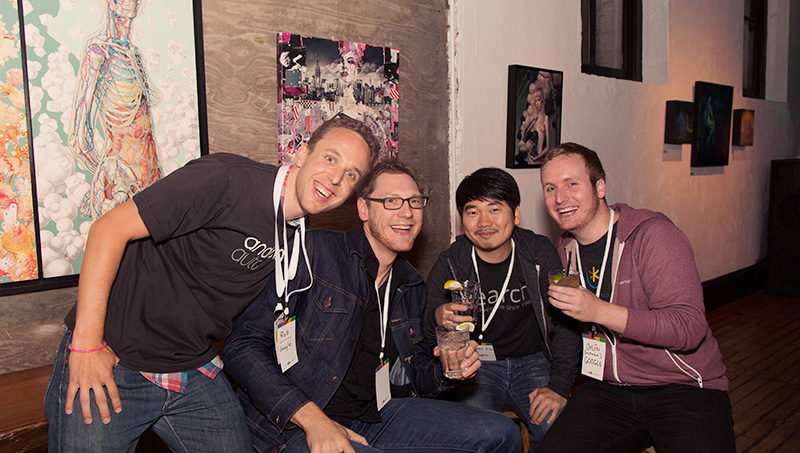 There was a after party for Google I/O 2014, and I've got a lot of congratulations for my work that evening.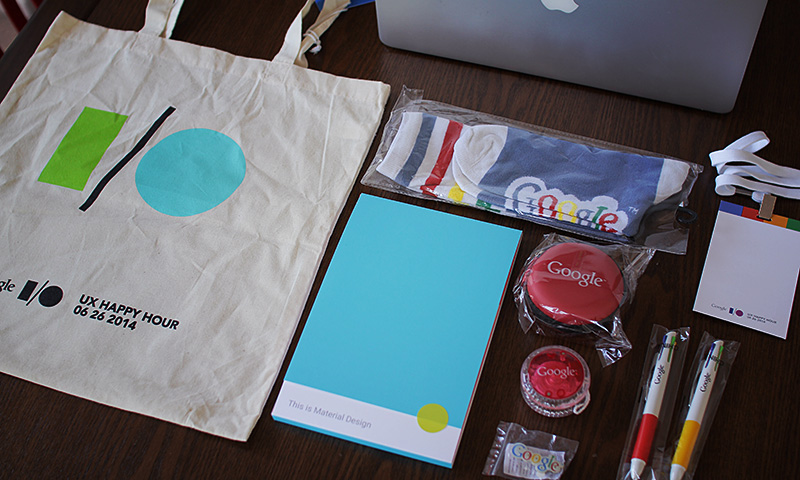 And this is a gift I've got at the party.
Socks, pens, earphone, yo yo, Google badge and material design notebook in a canvas bag.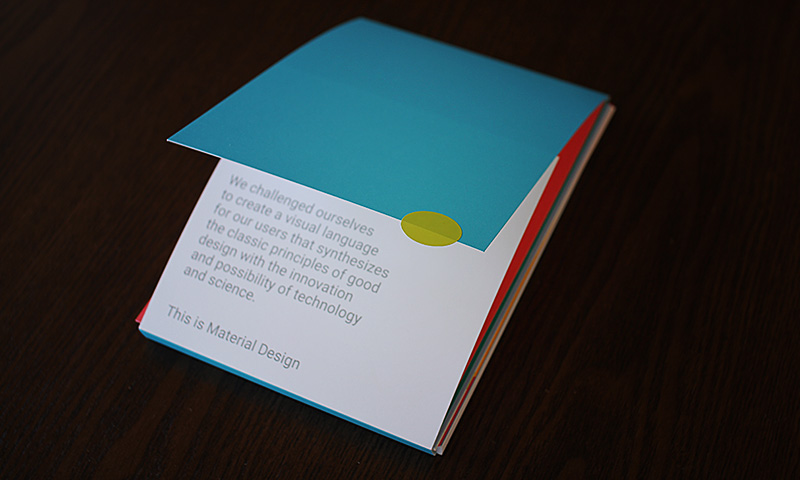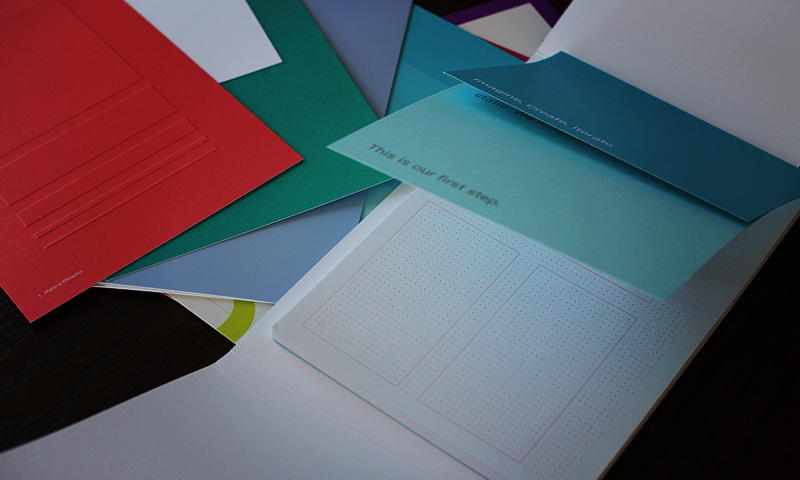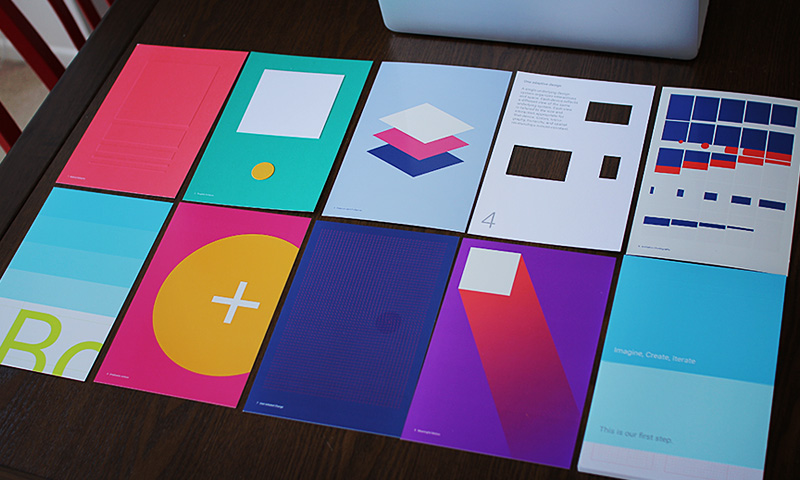 There are some postcard that to explain material design, and other pages are just note.
It's funny to make the cover looks like material design.
You can see some making-of photos at here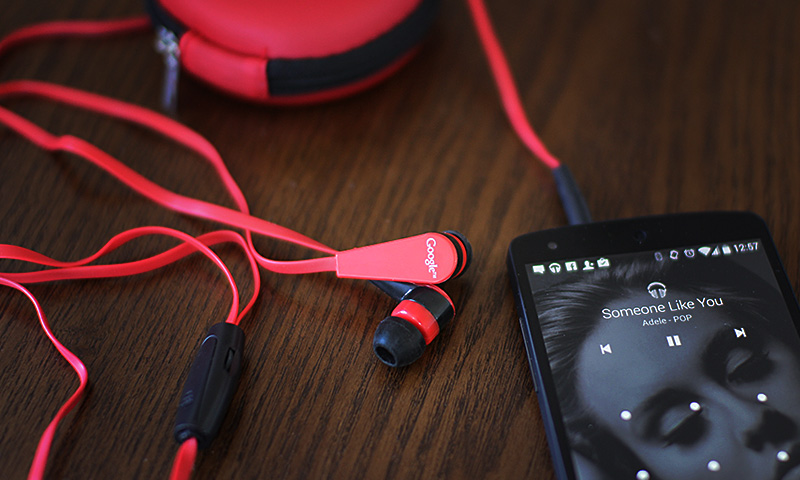 I'm looking for the volume controllable earphone for my Nexus 5, it's useful to me.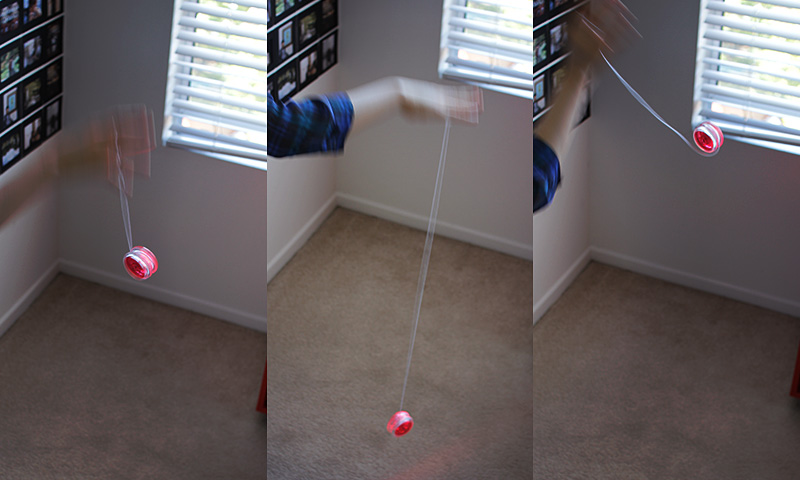 The yo yo has a light.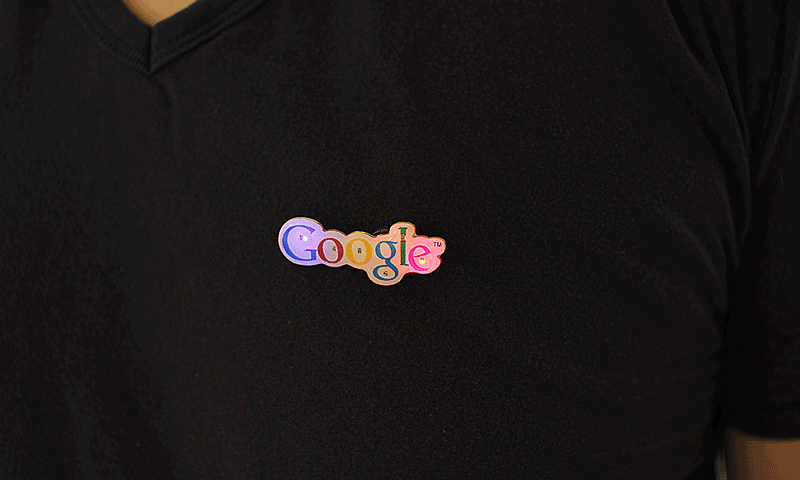 When I got home, I found the badge has a light too.