VIDEO
DESIGN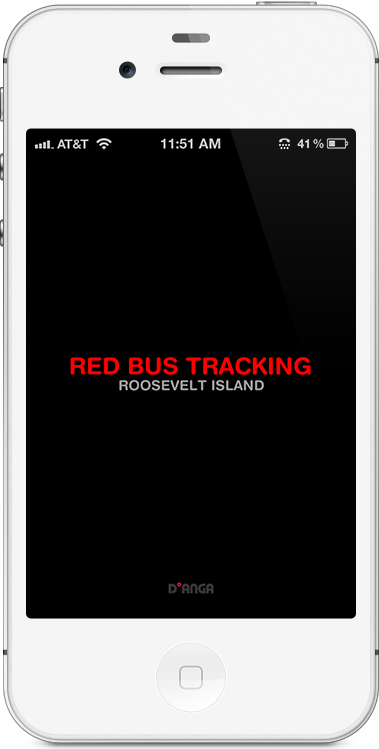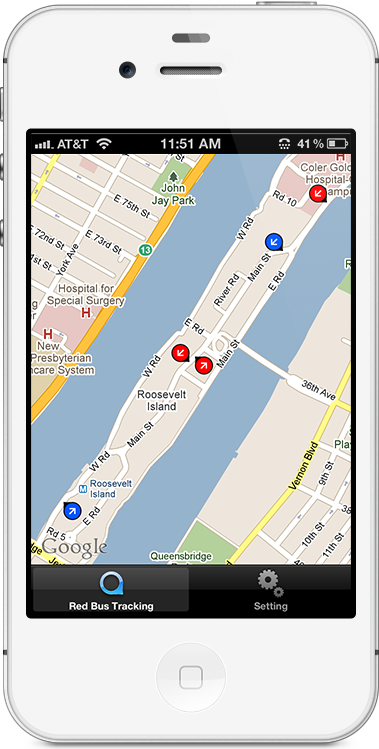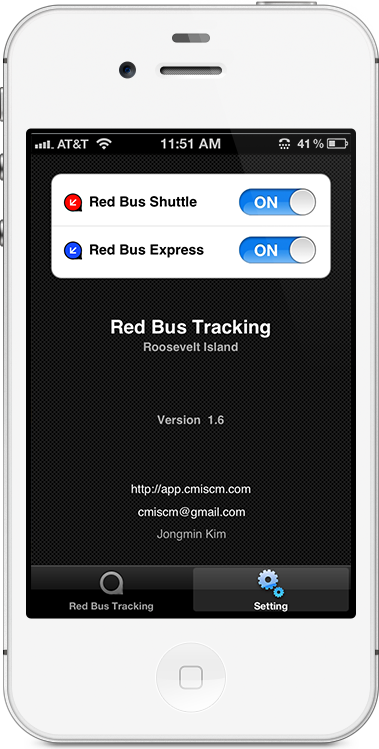 DESCRIPTION
I live in Roosevelt Island.
Roosevelt Island is very nice place, but it is sometimes so annoying to wait Red Bus.
That's why I made this App named RBT(Red Bus Tracking).
It's very helpful to know how far away the Red Bus is, so I can go Cafe or Store while I'm waiting.
I want to share this convenience with everyone who takes Red Bus.

RBT is can tracking two types bus : Shuttle and Express.
You can select each type or all types at Setting Screen.

The Roosevelt Island Operating Corporation made a poster to download the app, and pasted the posters on the bus stops and in the bus. It was the popular app in the town and I've got a lot of thank you messages from the people who live in Roosevelt Island.
RELATED PROJECTS
+The Octagon Weekend Shuttle Bus
PRESS

Free
Category: Navigation
Released: Apr 27, 2011
Version: 1.1
Size: 0.2 MB
Language: English
© Jongmin Kim